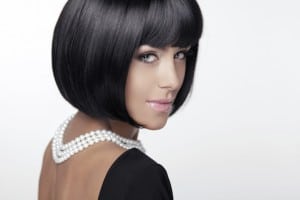 Bangs!
Bangs! Exploding New Florida Styles!
Bangs are trending in 2022! Bonne Vie Salon knows Winter Park women are looking for a hair change to transition into Florida's fabulous spring season. Something deep within you is yearning for a chic new look. From the red carpet to the run-way, the fringed look is definitely the in look! Our stylists are creating totally new spring looks for you with bangs! Yes, Bonne Vie Salon believes the answer to your quest for a new style is in our shears, and we are styling bangs in a myriad of trendy new shapes for 2022.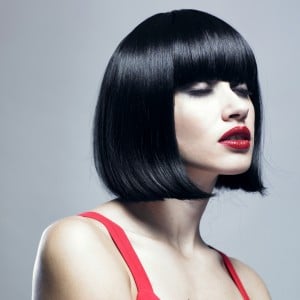 Bangs Galore: Red Carpet to Runway to Bonne Vie Salon!
According to Hair Boutique online, "A classic fringe is cut fairly straight at or above the eyebrows, but fringes can also be texturized, heavily layered, ruffled, swept to one side."
Bangs bring many flattering fringe benefits which you might consider when you choose your look at Bonne Vie Salon:
1. Bangs can diminish a large or long forehead.
2. They can help you manage cowlicks.
3. Fine lines on your forehead can be camouflaged or gently hidden by your bangs.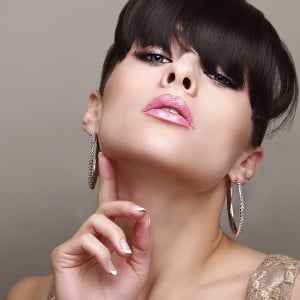 4. Bangs look fabulous with the new hair accessories, like bandeaux, headbands, and slick golden clips.
5. Accent your eyes with bangs that come just to the top of your eyebrow arch.
6. If your nose is constantly being referred to as cute, perky, or small, long, thick bangs can accentuate the sculpted shape.
On the one hand, with short hair, we believe bangs add a sexy, sultry quality.
On the other hand, with long tresses, ladies love the new look of bangs because they need not sacrifice precious length in order to update their look.
To keep every long strand, but update your style, you might check out some ideas at this online source.
Bangs: Part of our Passion For Fashion
Bangs are blossoming on the red carpet and popping up on the metropolitan street scene everywhere! Below are just a few of the newest looks that will take you right through sweater and beret season.
1. Bangs: Angled, Side-swept Fringe – For mystery!
We find cool sophistication and smooth versatility in this easy way to wear long bangs. Just check out Emma Stone's new look, which matches side-swept bangs with an angled bob. Seriously, go to this online resource and feel the vibe from a hairstyle that goes from glamorous to the red carpet with the casual toss of a head.
In the words of Harpers's Bazaar, " It's choppy and pieces and totally perfect."
We recommend this style of bangs for any length of hair. Sideswept bangs will complement almost any shape of the face. We love the mystery they add when they touch on or over just one eye.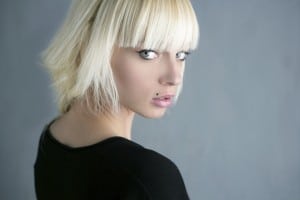 By the way, our Bonne Vie stylists will show you the appropriate hair products from Davines and Morrocan Oil to compliment the shine of your new bangs.
2. Baby Bangs: For That Innocent and Gamine Quality!
The Stylists at Bonne Vie have mastered the textured technique of creating baby bangs. Cut soft and short, they look super cool with a ponytail or ultra-chic with an uber-short style. Baby Bangs are a little bit vintage and a little bit futuristic, the best of both worlds.
3. Bangs: Blunt Cut and Sharp – For Commanding Presence!
The strong lines of blunt-cut bangs can give you a powerful, no-nonsense appeal for work, and a classic sculptured effect when you pull sides and back into a messy bun or a sleek French twist.
Again, we refer you to Vogue, where like Kim Kardashian's messy but geometric bangs frame her face with her cutting-edge up-do.
Check it out at this online reference, along with other modern women who are trying Vidal Sassoon's immortal styling. No wonder they called Vidal Sassoon "the man who made the world look good!"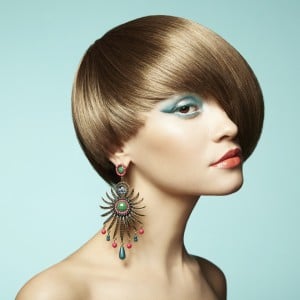 4. Jagged, Uneven Bangs – For Imperfect Polish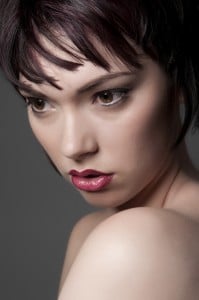 These textured bangs are not designed for the precision-minded woman who likes every tidy hair in place. Jagged bangs cut with an uneven, almost feathery texture bring a wispy, playful quality to your style.
5. Notes About Upkeep:
Some women shy away from bangs for fear of a dirty, oily look. To keep the bangs stylish and not over-grown, we suggest you return to Bonne Vie Salon for a trim every five to seven weeks, depending on how fast your hair grows.
6. Faux "Bangs" – For the Unsure!
If it has been a long time since you have seen yourself in bangs, Bonne Vie says you can try on the idea"
1. Begin by combing in a deep side part.
2. Sweep your hair over the forehead and clip to the side with three or four bobby pins! We are pretty sure you'll like the look, for a festive spring change!
(By the way, the bobby pins are not meant to be hidden anymore. They have come into their own as a trendy hair adornment, in rows or crisscrossed!)
Thank you for reading this week's Bonne Vie Salon blog, and remember, anyway we cut them, bangs are the new spring 2022 fashion accessories for your face!