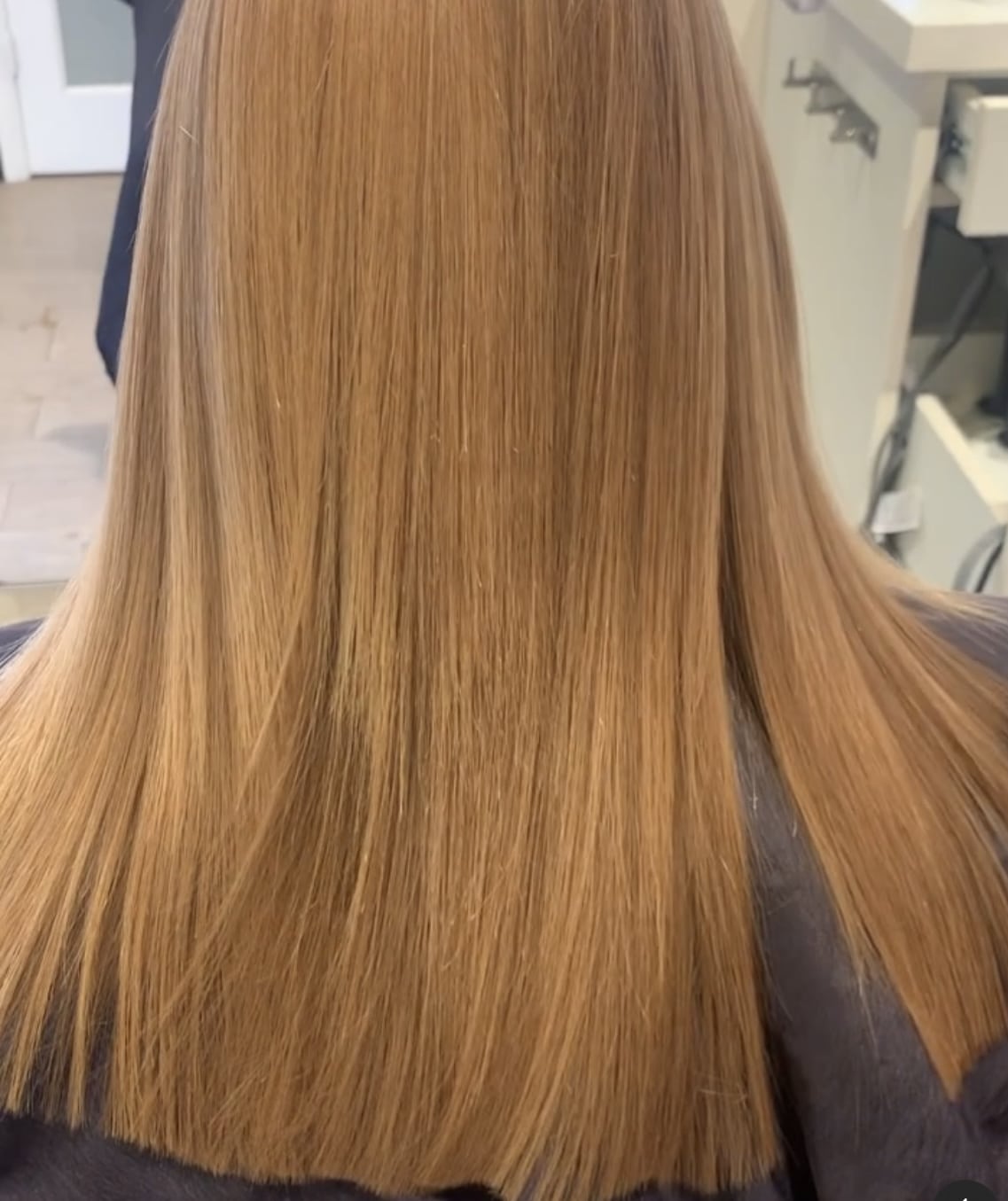 Brazilian Blowout Hair
What is Brazilian blowout hair? Do you want to give your hair a more refined look? Perhaps you'd prefer your wavy strands to be a little straighter, or you enjoy your curls but dislike the frizz that comes with them. If either of these situations relates to you, you'll want to learn about the Brazilian Blowout Hair treatment's benefits. Your wavy or curly hair can be straightened with a Brazilian Blowout Hair treatment. Additionally, it can help reduce frizz and keep your hair silky.
Why Opt for Brazilian Blowout Hair Treatment?
Consider the following five additional reasons to request a Brazilian Blowout Hair Treatment the next time you schedule an appointment at your salon:
Customize the smoothness and curliness of your hair
Straightening your hair with a pin is not your only option. Brazilian Blowouts are keratin treatments that allow you to control the degree of alteration. You can keep your waves, reduce the size of your curls, or maintain full bounce with reduced frizz. Having the option of retaining some — or all — curls allow you to customize the appearance of your hair following treatment. Chemical straighteners and heat tools will not provide you with that level of precision.
 Style your hair and help to strengthen it
Brazilian Blowout smoothing treatment is entirely customizable and genuinely improves the quality of your hair. It re-establishes and strengthens the protective protein layer that surrounds the hair shafts. This smooths the cuticle and eliminates frizz. By forcing your locks to fall in order, heated styling equipment and damaging chemical treatments might cause harm to your hair. A Brazilian Blowout is effective on your hair.
The Brazilian Blowout is effective for all hair types
Curls do not come in a single style. Whether your hair is corkscrew-shaped, wavy, or somewhere in between, you can alter your curl pattern to suit your lifestyle. Brazilian Blowouts can be precisely adjusted to work for you whether you have fine, medium, or coarse hair. It is completely safe for use on damaged hair. Additionally, unlike some straightening treatments, it will not alter your natural curl pattern.
Invest in a long-lasting style treatment
Perhaps the most critical point about a Brazilian Blowout is what not to expect — specifically, delays. You can wash your hair immediately upon leaving the salon or proceed to your night out or work meeting. If you have short to medium-length hair, the treatment will typically take about 90 minutes from start to end.
Even better, you can anticipate up to twelve weeks of frizz-free, smooth hair. Even when your hair grows between trims and treatments, there is no telltale sign of new growth. According to InStyle's beauty editors, your hair will be "insanely shining" and silky, precisely as you like it.
You receive the services of a professionally qualified stylist
There is a reason why Brazilian Blowouts' inventors do not market their products for at-home use. Stylists require particular training to give the procedure effectively and skillfully. Each skilled stylist at Bonne Vie Hair Salon has completed Brazilian Blowout's professional training courses, certifying Bonne Vie Hair Salon as a Brazilian Blowout Certified Salon. If this is your 1st time considering a Brazilian Blowout Hair Treatment, entrust your hair to a hairdresser who understands how to treat the hair properly.
Take advantage of a luxurious salon experience
Schedule an appointment with one of Bonne Vie Hair Salon's skilled stylists. You'll find it all here whether you want smoother, frizz-free hair, a new haircut, or a specific coloring process. The knowledge and ongoing education in the latest style and color techniques let Bonne Vie Hair Salon provide you with the premium salon experience you desire.
Bonne Vie Hair Salon offers impressive results and service. The goal is to offer perfection and provide complete customer support & care. Additionally, Bonne Vie Hair Salon's stylists can assist you in selecting the appropriate products for your hair type and style.
Bonne Vie Hair Salon assists you in determining the ideal style, color, or treatment for your hair type and lifestyle – since our objective is to make you feel beautiful!