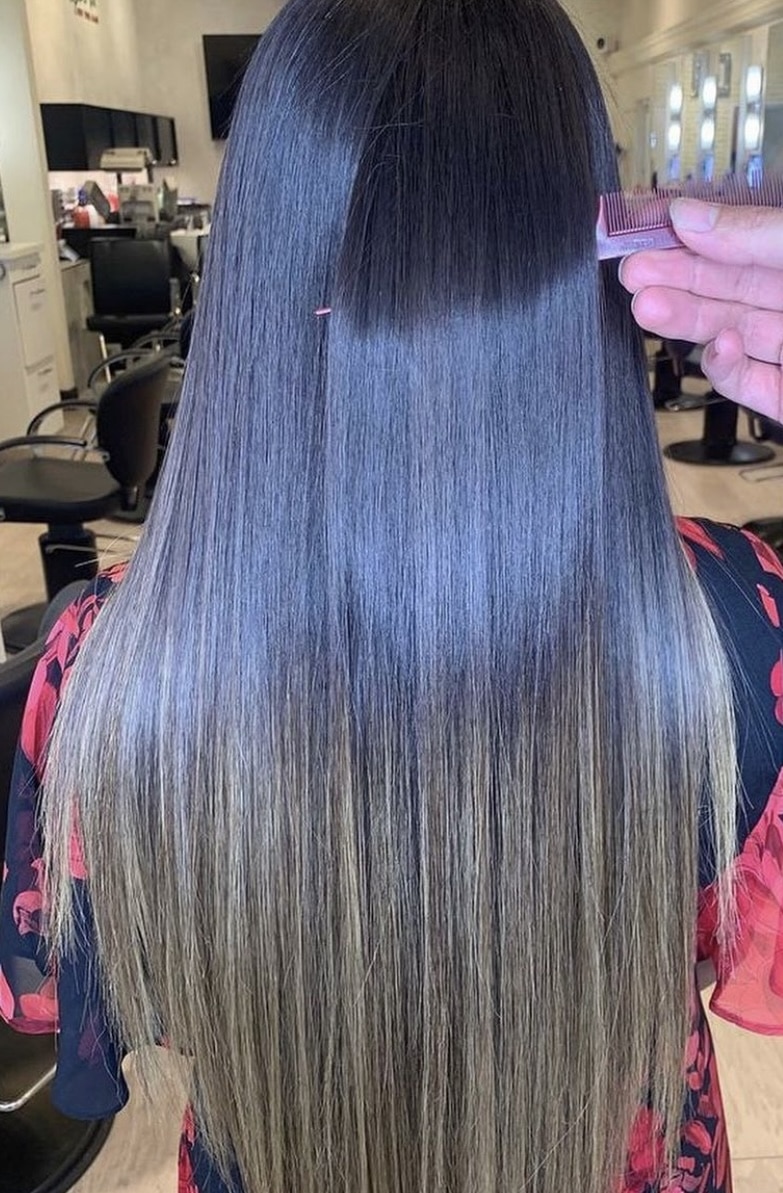 Brazilian Hair Straightening in Winter Park
Are you looking for the Brazilian hair straightening in Winter Park? Keratin straightening is also known as Brazilian hair straightening. Detangling and styling are easy with this chemical process. With these straightening treatments, you can get smooth, elegant hair by sealing the keratin in your hair. The Brazilian straightening process is temporary and doesn't require reconditioning like Japanese hair straightening. It's good for bleached or dyed hair but not for coloring straight afterward.
What is the life expectancy of Brazilian hair straightening in Winter Park?
Hair doesn't lose its structure or internal bonds during the treatment. Usually, it lasts between two and four months. You don't have to worry too much about losing your curl pattern if you have curly hair and want to try this treatment. Curls will become smoother, softer, and even shinier with the treatment. The natural texture of your hair will gradually return after five washes.
What are the benefits of Brazilian hair straightening?
When you usually style your hair straight, keratin treatment will save you time. With this treatment, the blow-drying process can be sped up by 40-60%!
Get rid of frizz and roughness with this smoothing formula. Humidity doesn't mess up straight, smooth, frizzy hair.
Hair strands are coated in keratin, protecting them against sun and pollution.
Hair strands become stronger and more resistant to breakage when keratin is present.
You get sensual, soft hair for about three months if you choose the right treatment.
Heat styling every day is worse for your hair than a keratin treatment every few months.
Why Choose BonneVie Salon?
You'll Save Time:
By using Bonnevie Salon, you won't have to look for a salon or make an appointment. We have salon services that you can use without getting stuck in traffic.
Undivided Attention
It's easy to tell if you work in a salon because there are many more clients. The beauticians are rushing to finish your treatment in the holidays since they have so many people waiting for them. The kind of care you would get at a home salon is not available.
Get in touch for the best Brazilian hair straightening in Winter Park services now!