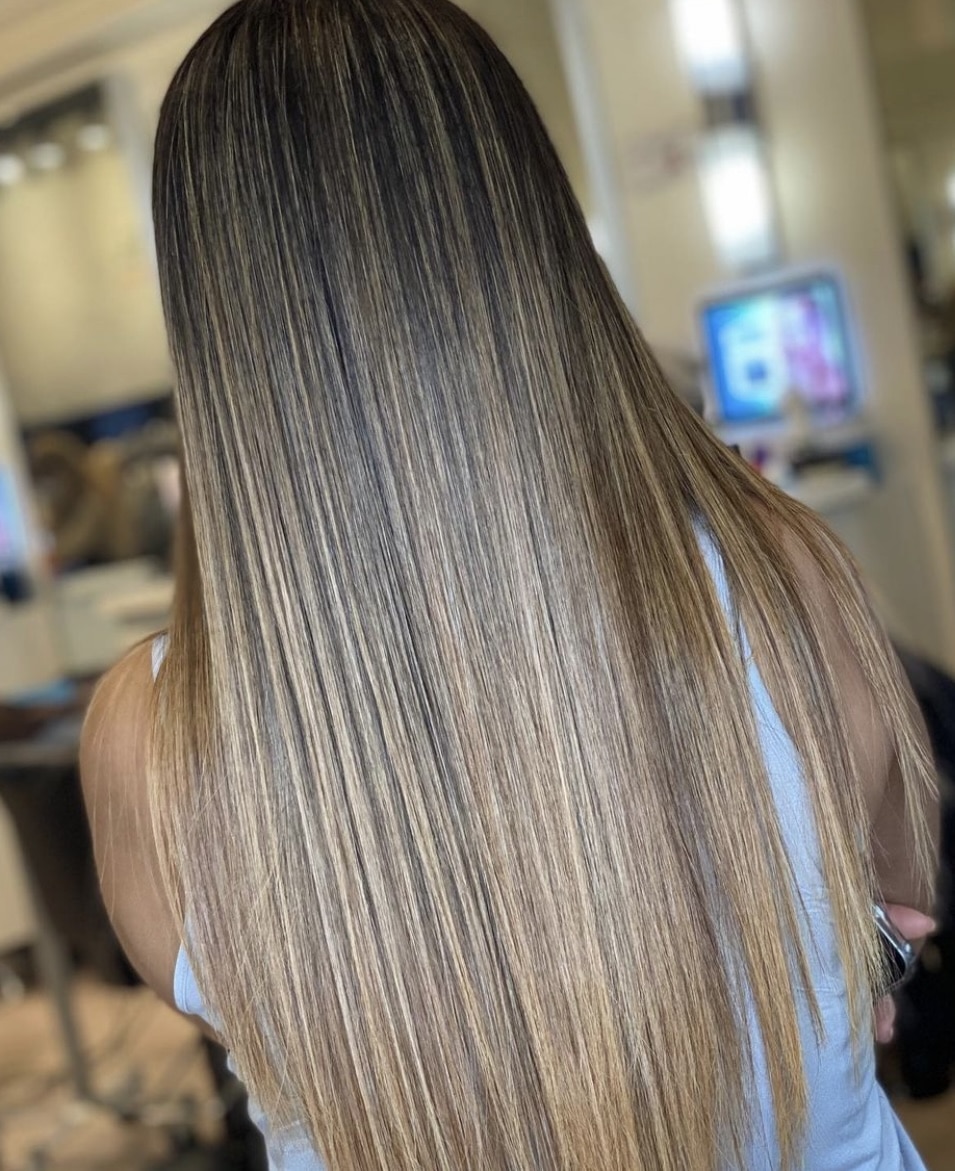 Olaplex
Olaplex Hair Treatment in Winter Park
One of the most popular hair-repair products on the market is Olaplex, which has been around for a few years.
Hair that has become dry and damaged can benefit greatly from the Olaplex treatment. An active chemical therapy is not a conditioner but rather a molecular-level chemical treatment. Your hair's damaged protein connections will be repaired with this product. Proteins like this protect the body from both internal and external harm.
Olaplex is an excellent option for those of you with less nourishing hair or who color your hair frequently to restore your hair softness and shine. So all other people can still benefit from using this therapy to get healthy hair!
How Does Olaplex Work?
One of the main ingredients in Olaplex is Aminopropyl Diglycol Dimaleate, which acts as a bond multiplier. An Olaplex treatment restores shine and liveliness to damaged hair in basic terms.
The disulfide bonds in your hair break when they come into touch with the chemical, thermal, or mechanical activities typical in many goods and services. As a result, your hair may appear lifeless or even damaged. To counteract this, Olaplex is the best solution. Olaplex restores damaged hair by forming disulfide bonds by cross-linking single sulphur hydrogen bonds in the hair.
Olaplex is a three-step therapy that aims to mend these shattered connections.
So Olaplex No. 1 Bond Multiplier is the first product. The concentrated active substance for repair is included here. Your proteins will rejuvenate, and their bonds will strengthen in this initial stage to avoid future breakdowns.
Olaplex No. 2 Bond Perfector, only available in hair salons, is the best choice in the second phase. Tracking and targeting any remaining broken ties is the primary purpose of this tool.
Olaplex No. 3 Hair Perfector is the final step to provide a silky, shiny finish. You may use this product from the comfort of your own home to protect your hair from the harmful effects of the sun. 
How To Use Olaplex As A Complete System At A Salon
For the first step, the stylist will apply a mixture of Olaplex No. 1 and water to your hair and leave it on for five minutes to locate and repair any broken bonds. After that, Olaplex No. 2 will apply from the roots to the ends, on top of Bond Multiplier No. 1, without washing. It will now be possible to focus on the broken bonds that were previously overlooked. Finally, they will shampoo, condition, and rinse your hair as normal, leaving you with stronger, shinier, and softer hair. You can find many salons for Olaplex hair treatment in Winter Park.
Why Go To A Salon To Get Olaplex Treatment?
You might be curious about the differences between in-salon and at-home Olaplex treatments. The main distinction is the level of expertise. In between trips to the salon, use Olaplex at-home treatments to maintain healthy hair. You'll find some of the finest Olaplex hair treatments in Winter Park.
However, Olaplex hair treatment in Winter Park is the best option for the most intensive bond-building treatments on the market. A salon specialist may apply concentrated products that penetrate the hair more deeply, resulting in greater hair healing. Treatments at the salon don't take the place of at-home regimens; they enhance them, giving your hair salon-strength health and strength.
In-salon treatments with an Olaplex-certified stylist are an excellent idea once a month. Healthy hair has infinite possibilities, whether you're looking for a huge makeover or hair that genuinely reflects your health. You can explore your options for Olaplex hair treatment in Winter Park.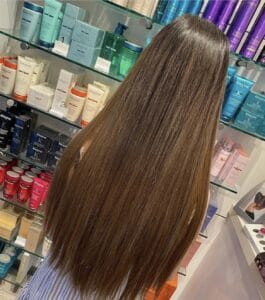 Olaplex hair treatment in Winter Park is famous for all hair types, regardless of how damaged or healthy they are. The more full-strength treatments you can receive for severely damaged hair, the better. The greatest time to give your hair a routine boost to its health is once a month, especially now that the weather is getting warmer and more damaging to hair.
So get in touch with us for the best salon services. We are famous for our top-notch quality customer support!