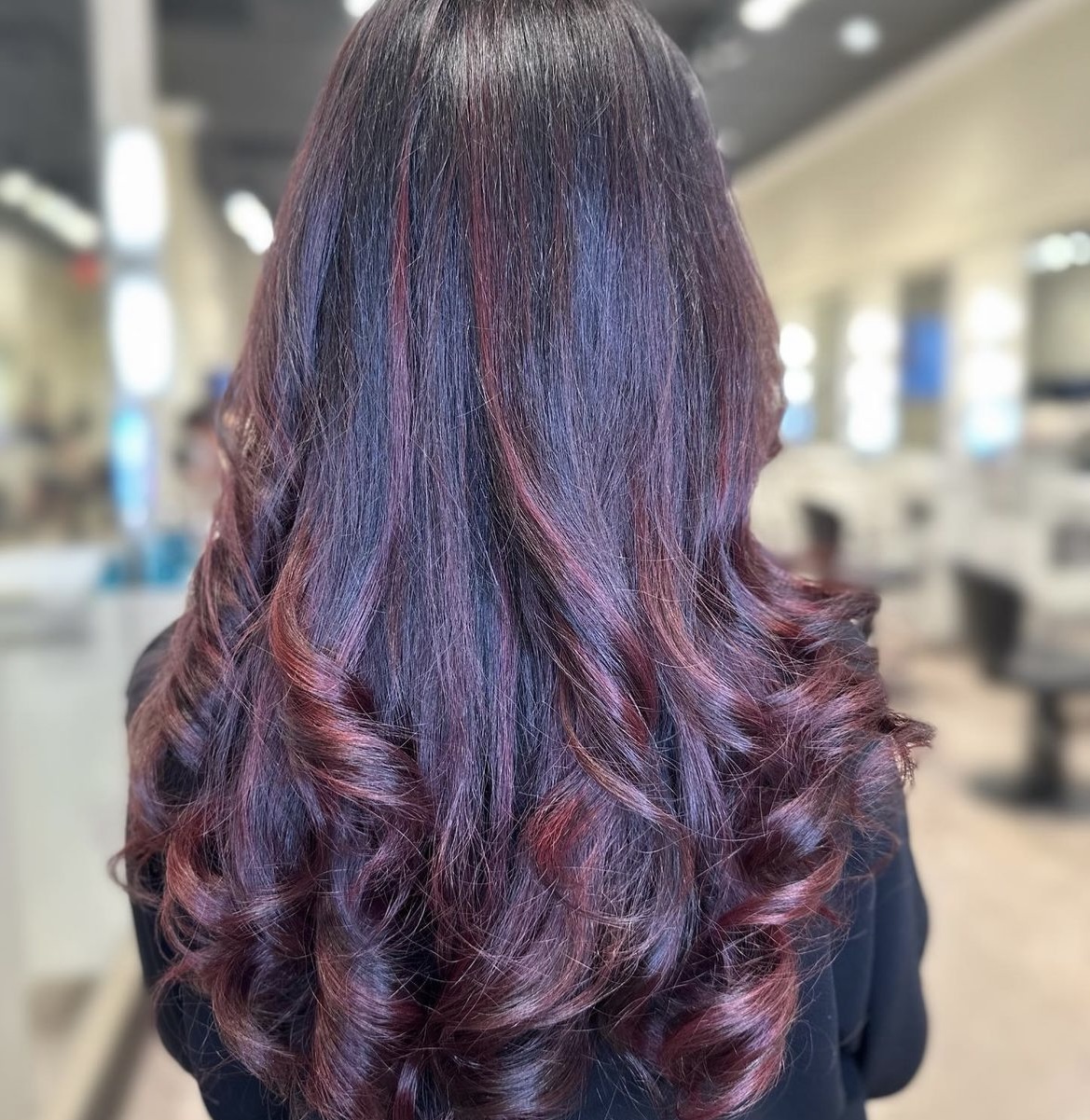 Hair Coloring & Highlights Options in Winter Park
Are you considering changing your hair color or adding highlights? It may be a fun way to update your appearance and add some flare to your style. However, with so many options available, it's critical to consider which ones are the safest for your hair. After all, if not done appropriately, coloring and highlighting might be harmful. We'll go over all you need to know about the safest hair color and highlight choices available in this blog article. So sit back, unwind, and prepare to learn!
Hair Coloring Basics
The act of modifying your natural hair color using various chemical treatments is known as coloring. A new hue or shade is produced as a consequence of the dye penetrating the hair shaft and altering its pigmentation. Today's market offers a variety of hair color options, each with its own advantages and disadvantages.
One alternative that may provide long-lasting effects but may need more upkeep to keep up with regrowth is permanent hair color. Semi-permanent dyes are a fantastic option for people who want to explore without committing totally since they provide less dramatic effects but often fade out over time.
For special occasions or gatherings, temporary colors like wash-out sprays or chalks may also be enjoyable possibilities. Typically, these products only last until your next hair wash.
No matter what kind of color you choose, it's important to use the right application methods and, if necessary, seek expert assistance. You can acquire gorgeous colored locks while maintaining the health of your strands with a little TLC!
The Different Types of Hair Color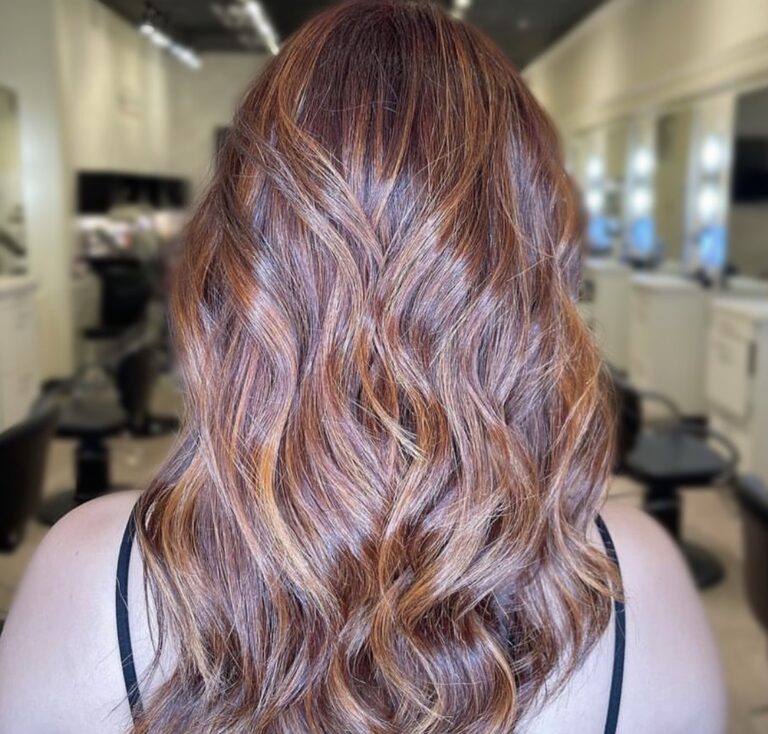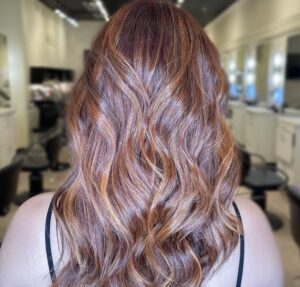 Hair coloring is a popular trend that has been around for decades. The options for altering the color of your hair are almost unlimited, thanks to advances in hair dye technology. Depending on your preferences and the results you want, you may choose from a variety of hair color options.
First off, the most widely used kind of hair color is permanent. It permeates your hair shaft to the core and persists till new growth begins. This kind of color is ideal for those who want to alter their natural tone or conceal grey hair permanently.
Second, without using any corrosive chemicals that may penetrate the cortex layer, semi-permanent hair color provides luster and tone to naturally colored strands. With each shampoo wash, it progressively fades and only lasts for up to six weeks.
Thirdly, because temporary colors only last 1-2 days, depending on how frequently you wash your hair, they are ideal for anyone seeking an immediate change without a long-term commitment.
Demi-permanent dyes function similarly to semi-permanent ones but add additional opacity, making them ideal if you require more extensive coverage than semi-permanents provide but don't want completely permanent results.
Personal preference will determine the type of dye you choose, but consider how long you want it to last; whether there are damage-prone areas; how much grey hair needs to be covered; and whether root regrowth would be a problem. Consult a professional hairstylist to help you through this process!
What are the safest hair color options?
The safety of our hair should always come first while coloring it. Even while there are a lot of choices on the market, not all of them are equally safe for your hair and scalp.
Henna
Henna is among the safest methods for coloring hair. In Middle Eastern societies, henna, a plant-based color, has been used for generations. It is entirely natural and free of any additives or harsh chemicals that can harm your hair.
Permanent Hair Color
Permanent hair color is another choice. Semi-permanent colors are less harmful overall than permanent dyes since they don't enter the hair shaft as deeply. Additionally, they tend to disappear gradually over time as opposed to growing out of harsh roots.
Ammonia-free dyes
Ammonia-free dyes are a fantastic option for anyone seeking a more conventional color experience. These dyes don't harm your strands as much as their ammonia-containing cousins since they lift and deposit color onto them utilizing different components.
In the end, the safe hair color choice you choose will rely on your own requirements and tastes. It's crucial to study in advance and speak with a qualified stylist who can point you in the direction of the best choice for you.
What are the safest hair highlight options?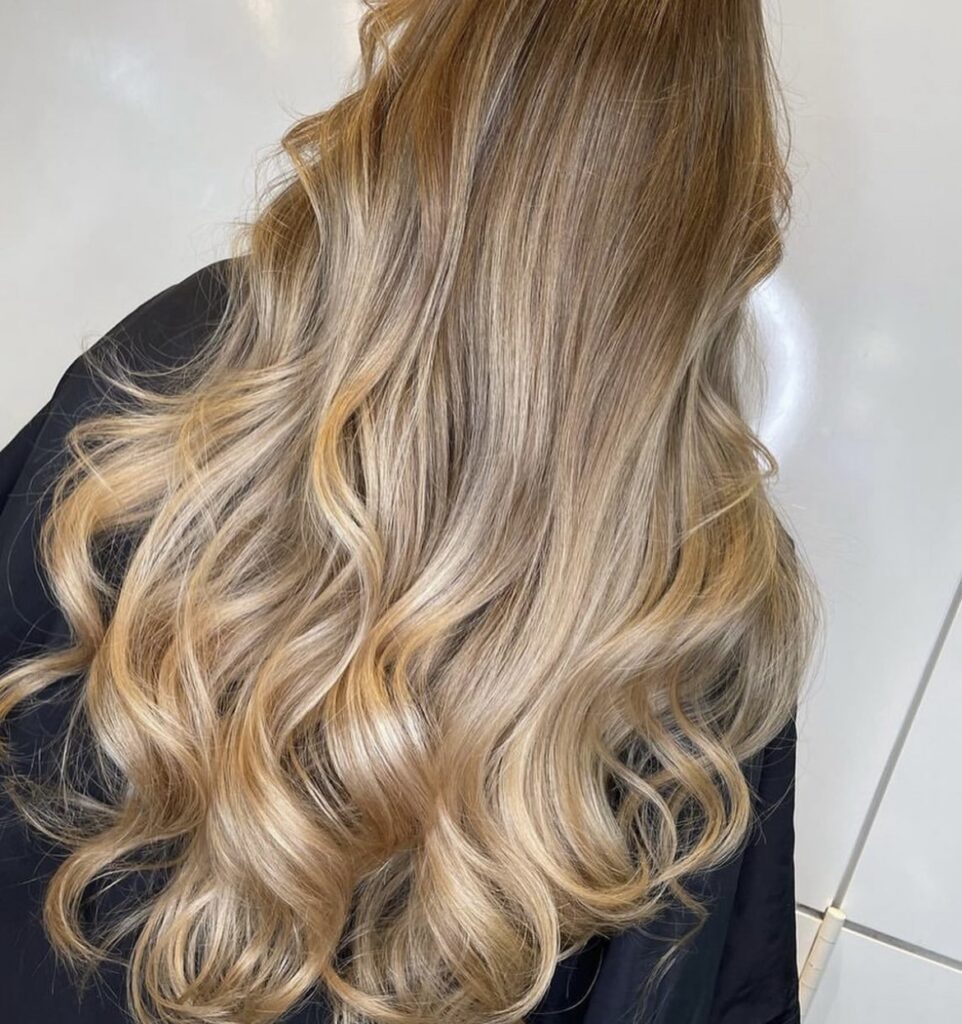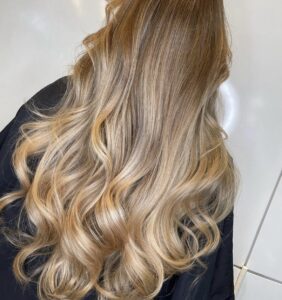 Hair highlights are a fantastic technique to give your hair color more depth and texture. But in terms of safety, not all highlighting methods are created equal. Here are a few of the most secure options for highlighting your hair.
Balayage highlights
Balayage highlights are one choice, which entails hand-painting the color onto certain strands. This method enables a highlight to spread out smoothly without sharp edges or demarcation for a more natural-looking appearance.
Foil highlights
Foil highlights, in which portions of hair are covered in foil before being brightened, are another risk-free choice. This technique minimizes damage while giving you greater control over the color's location and saturation.
Baby lights
Baby lights could be the best option for people looking for a gentle makeover. These very thin highlights perfectly match your base color while simulating sun-kissed hair's organic appearance.
It's crucial to remember that if not carried out correctly by a skilled expert using high-quality chemicals, any form of chemical treatment might harm your hair. Therefore, always do your research before selecting a salon or stylist for your upcoming appointment for highlighting!
Best Hair Salon For coloring and highlights in Winter Park
Be attentive, folks. It's time to reveal the greatest salon in town for coloring and highlights is here—welcome to Bonne Vie! We provide a comprehensive variety of treatments, such as hair coloring, highlights, haircuts, styling, and more, to help you look your best. You may get the ideal style for any event with the aid of our professional staff of stylists.
At Bonne Vie salon, we'll take care of you whether you want a new color or simply a trim. From highlights to full color, we provide a range of hair coloring procedures. Our stylists can assist you in choosing the ideal hair color or style if you are unsure of what you want. Additionally, we provide haircuts for all hair lengths—short, long, and everything in between.
We also provide a range of styling options if you're searching for something really unique. We can assist you in getting the ideal appearance for any occasion, including blowouts and updos. Additionally, we provide makeup services to help you finish your look.