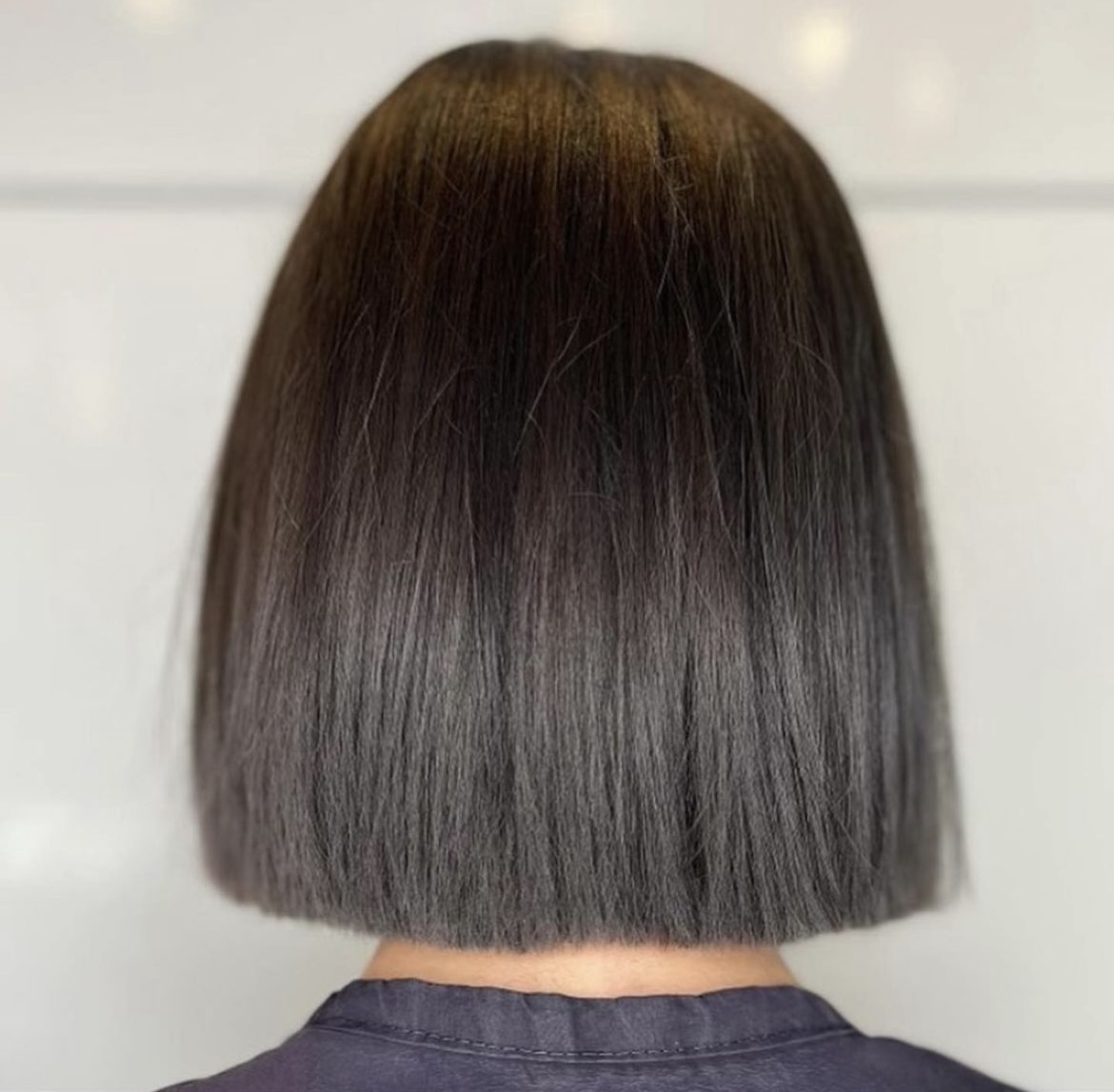 Hair Treatment My Hair in Winter Park
Do you ever feel like your hair is lacking its usual luster and shine? Are you unsure what treatment your hair needs to bring it back to life? With multiple types of hair treatments on the market, choosing the right one for your specific needs can be overwhelming. But fear not! In this blog post, we'll dive into the world of hair treatments and help you determine which option is best suited for your unique hair type. Say bye to bad hair days, and hello to a healthy mane!
How To Decide What Hair Treatment My Hair Needs
Types of hair treatments
Deep conditioning treatments:

These treatments focus on hydrating and nourishing hair from root to tip.

Protein treatments:

They help repair damaged strands and restore strength to the hair.

Keratin treatments:

These are suitable for individuals with frizzy or unruly hair. Keratin treatments use a protein called keratin to smooth out the cuticle layer of the hair, resulting in a sleek finish.

Chemical straightening or perming:

These treatments offer more dramatic results in terms of hair texture and style. However, it is important to note that they can cause damage if not applied correctly or if proper aftercare is not followed.

Scalp treatments:

These have gained popularity as they aim to promote healthy hair growth. Scalp treatments typically involve exfoliating dead skin cells and improving circulation through massage.

Choosing the right treatment:

 Consider your specific concerns and desired results to determine the suitable treatment. It is advisable to consult with a hair professional who can provide expert advice based on your hair type and condition. Additionally, research the benefits and potential risks associated with each treatment option before making a decision.
How to know what type of hair treatment you need
Knowing what type of hair treatment you need can be confusing. The first step is to identify your hair concerns. Is your hair dry? Are you experiencing breakage or split ends? Do you have an itchy scalp? Once you've identified the issue, then it's time to decide which type of treatment would benefit your hair.
For those with dry and damaged hair, a moisturizing treatment such as a deep conditioning mask or oil-based treatment may be best. If you're struggling with breakage and split ends, protein treatments can help strengthen and repair the hair shaft.
If an itchy scalp is your concern, look for treatments containing tea tree oil or salicylic acid to exfoliate and soothe the scalp. Those with color-treated or chemically processed hair may benefit from specific treatments designed to protect their locks from damage.
It's important to note that not all treatments will work for every person. Experimentation may be necessary before finding the right one that works for your unique needs. Consulting with a stylist can also provide valuable insight into what types of treatments would benefit your particular situation.
What are the benefits of each type of hair treatment?
There are a variety of hair treatments available, each with its unique benefits. Let's take a closer look at the advantages of different types of hair treatments.
Firstly, deep conditioning treatments help to repair damaged and dry hair by hydrating it and providing nourishing ingredients such as proteins and vitamins. They can also prevent further damage from heat styling or environmental factors.
Secondly, keratin treatments provide a semi-permanent smoothing effect on frizzy or curly hair. By infusing the hair with keratin protein, they make it easier to manage and reduce overall frizz without causing any major changes in texture.
Thirdly, scalp treatments can improve blood circulation for healthier roots and reduce dandruff or other scalp issues. They may also stimulate new growth and strengthen existing strands over time.
Chemical straightening or perming can completely alter the texture of your hair if you desire a more drastic change. However, it's important to note that these processes can be damaging if not done properly.
Understanding the benefits of each type of treatment will help you choose what's best for your specific needs.
Which type of hair treatment is best for your hair type?
Choosing the right hair treatment for your hair type is crucial to obtain optimal results. It's important to determine your hair type before choosing a specific treatment, as different treatments cater to different needs.
For fine, oily, or thin hair
A clarifying treatment may be the best option for those with oily, fine, or thin hair. This will help remove excess oil and build-up from the scalp while nourishing your hair's roots.
For Damaged Hair
If you have dry or damaged hair, a deep conditioning or olaplex treatment can restore moisture and repair any damage caused by heat styling or chemical treatments. Look for ingredients such as keratin and argan oil that will help replenish lost nutrients in your hair.
For Color-treated hair
Those with color-treated or chemically processed hair should opt for a protein-based treatment that helps strengthen strands from within. These types of treatments are specially formulated to protect against damage caused by chemical processes and prevent breakage.
For Curly, coiled hair
People with curly, coiled, or textured locks should consider using hydrating masks that provide intense moisture without weighing their curls down. Ingredients such as shea butter and coconut oil work well in these types of products. 
Ultimately, determining which type of treatment is best suited for your unique needs depends on several factors, including texture, condition, and lifestyle habits. Consult with a professional stylist if you need clarification on which product would work best for you. Metal detox treatment can help different types of hair to restore the beauty of your hair.
How often should you get a hair treatment?
Remember that every person's hair is different, so the frequency of getting a hair treatment will depend on your individual needs. Some people might need to get treatments more frequently than others. 
As a general rule, it's recommended to get a professional hair treatment once every four to six weeks. However, if you have severely damaged or fragile hair, you might need to go in for treatments more often.
It's important not to overdo it with the treatments, either. Too much chemical processing can lead to even more damage and breakage. Always consult with a stylist or trichologist before deciding how often you should be getting hair treatments.
In summary, taking care of your hair is an essential part of maintaining its health and appearance. Knowing what type of treatment your hair needs will help you achieve the best results possible. Whether it's moisturizing, strengthening, or repairing, there are plenty of options available for everyone.
So take some time out and pamper yourself with the right kind of hair treatment – because healthy-looking locks are always in style!