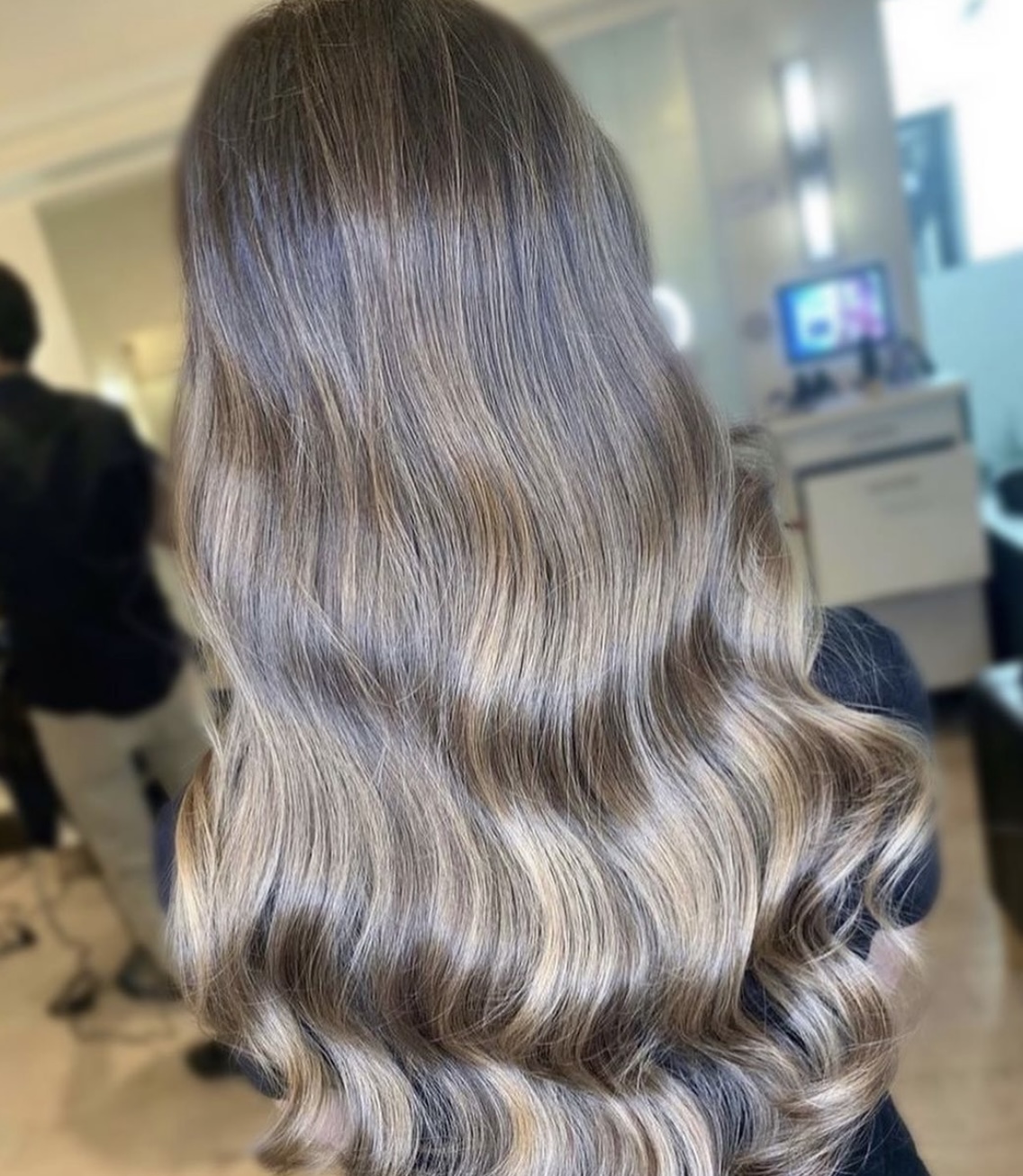 Balayage Highlights Special in Winter Park
Have you ever looked at someone's hair and wondered how they achieved that perfect blend of color? Well, it could be balayage. Balayage is a hair-highlighting technique that has been gaining popularity in recent years for its natural-looking, sun-kissed results. But what exactly is balayage, and why is it so special? In this blog post, we'll take a closer look at the history of balayage, how it's done, the pros and cons of this technique, and what sets Winter Park Hair Salon apart when it comes to creating stunning balayage highlights. So sit back, relax, and get ready to learn all about this game-changing hair trend!
What is Balayage, after all?
Balayage is a French word that means "to sweep" or "to paint." It's a hair-highlighting technique that involves painting the color onto the hair in a freehand motion. Unlike traditional foiling techniques, balayage creates more natural-looking results with less noticeable grow-out lines.
Balayage aims to create dimension and depth in the hair by lightening certain sections while leaving others darker. The result should look like your hair has been naturally sun-kissed over time.
One of the reasons why balayage has become so popular is because it works on all types of hair – from straight to curly & everything in between. Plus, because it's such a customizable technique, no two people will ever have exactly the same results.
While many people associate balayage with blonde highlights, it can actually be done using any shade you desire. Whether you want subtle caramel highlights or bold pink streaks, balayage can achieve virtually any look you're after.
Balayage offers a low-maintenance way to add color and dimension to your locks without committing to frequent touch-ups or drastic changes.
What Happens During Balayage?
The hairdresser utilizes the hair as a canvas for the balayage process, freely painting each strand in sweeping motions.
With this technique, the hair's natural base tone is maintained at the root while the color is applied from the center to the ends, resulting in a color combination of varying strength that is notably concentrated on the face.
Naturalness is added to the hair by subtle color changes, which also draw attention to the strongest color contrasts.
This is due to the stylist choosing and preparing bright and dark tones appropriately in the hair or in accordance with the client's preferences and the kind of hair they have.
This method is an excellent addition to a superb current style since it produces a pleasing look in the hair regions that the customer wants to accentuate.
What is the difference between highlights & balayage?
The technique of application and the outcome are where highlights and balayage vary most from one another.
Balayage is a freehand method that uses strokes throughout the length of the hair (without the need for bleaching), while the color for the wicks is created using aluminum foil or plastic.
In contrast to the highlights, which typically lighten the hair from the center to the ends, balayage begins a few centimeters below the roots and incorporates a gradient of brighter and darker strands.
How is Balayage Done?
Balayage is an intricate hair coloring technique that requires the skill & expertise of a professional stylist. The process involves hand-painting individual sections of hair with a lightener or color, creating a natural, sun-kissed effect.
The stylist will begin by sectioning the hair and applying lightener or color to each section in a sweeping motion from mid-lengths to ends. The amount of product applied depends on the desired level of lift or color intensity. 
As the lightener or color sits on the hair, it lightens gradually, resulting in a seamlessly blended finish. The stylist may also use foils for added lift or dimension.
After processing time is up, the hair is washed and conditioned before being styled as desired. It's important to note that balayage typically results in softer regrowth lines compared to traditional highlights.
Balayage requires precision and technique for optimum results. It's recommended to seek an experienced hairstylist specializing in this particular coloring method for the best results.
Pros and Cons of Balayage Highlights
Balayage highlights in Winter Park have become incredibly popular in recent years. They offer a natural-looking and low-maintenance way of coloring your hair that can be tailored to suit any client's needs. However, as with any hair color technique, there are pros and cons to consider before committing.
Pros
One significant advantage of balayage is its versatility. It can be used on any hair type or length and customized according to the desired result. The technique also involves minimal damage to the hair since it does not require bleaching all of the strands.
Another pro is how effortless they are to maintain Balayaged locks do not require frequent touch-ups as they grow out naturally without creating harsh lines like traditional foil highlights tend to.
Cons
However, one potential disadvantage is that it typically requires a skilled stylist who has been trained in balayage techniques for an optimal outcome. Also, some clients may find balayage more expensive than other coloring methods depending on their location and service provider.
While there are a few cons associated with balayage highlights, like price point or finding an experienced stylist- many women opt for this look due to its ease of maintenance compared with other highlighting techniques.
What Makes Balayage Highlights Special at Winter Park Hair Salon?
Balayage highlights are a beautiful and low-maintenance way to add dimension & depth to your hair. At our Hair Salon in Winter Park, our stylists are experts in the technique of Balayage. Bonne Vie, a hair salon in Winter Park, uses only the highest quality products and carelessly creates a customized look that complements your natural features.
One thing that sets us apart is our commitment to ongoing education and training. Our stylists stay up-to-date with the latest trends and techniques so we can continue to provide you with exceptional service.
We believe everyone should feel confident & beautiful, so we love helping our clients achieve their dream hair through Balayage highlights. Book an appointment today at Winter Park Hair Salon for a personalized consultation on how Balayage can transform your look!